I'd never even heard of Arequipa until I started perusing through countless blog posts on Peru just months before I boarded a plane to begin a three-month sojourn in the country.  Lima and Cusco were the only two Peruvian cities of any consequence as far as I was concerned.
With Cusco's proximity to the wonder that is Machu Picchu, Arequipa will probably continue to play second fiddle to the imperial city.  However, considering Arequipa's picturesque location in a fertile valley tucked between desert and mountains, its historic heritage, cultural sites, and diverse range of quality culinary options, it's a destination that should most definitely not be overlooked.
Arequipa is guarded by three dramatic volcanoes (one of which – El Misti – can be climbed), and has long been famous for having one of the most beautiful settings, and also pleasant climates of all Peru's cities.  Despite being built in an area highly prone to earthquakes (the most recent major earthquake struck the city in 2001), the fact that much of the city's architectural ensemble of baroque-mestizo buildings has been constructed from sillar (a local white volcanic rock) has meant that they have survived much of what Mother Nature has thrown at them.
Whilst catering for tourists in the same capacity that, say, Cusco does, with a vast array of accommodation options, quality restaurants, boutique shops and trendy bars, Arequipa does not feel touristy to anywhere near the same degree as its rival city.  There are no massage hawkers or traditionally dressed locals (complete with baby llama in hand) hoping to pose for photographs in exchange for a few soles.  There are no street vendors attempting to flog you paintings as you walk past, and the restauranteurs do not stand outside their establishments at night trying to tempt you in with a loud voice and a cheeky smile.
Although it is possible to get away from all of this in Cusco, in Arequipa you don't need to.
Due to a bit of a mishap (all will be explained in an upcoming post!) with our visa, which we were alerted to whilst in Arequipa, we ended up spending more time in the city than we'd planned.  But in hindsight, I'm very glad we did.
Although not an exhaustive list, here are my recommendations for some of the best things to do in the city, along with some fantastic accommodation options, and inviting cafes and restaurants.
Arequipa's Top Sights
Santa Catalina Monastery
I have written about this fascinating city within a city here and here.  For me, as a curious adventurer and an aimless wanderer, and someone who appreciates architectural beauty, aesthetics and design, Santa Catalina was the perfect place for me to spend an afternoon.  With a fascinating history to boot, this is an attraction that should definitely not be missed.
Museo Santuarios Andinos
This small museum's most famous attraction is the 600-year old frozen body of Juanita, known as the Ice Maiden.  At just 12 years old she was killed as a sacrificial offering to the mountain Gods.  This fate was made infamous when, in 1995, explorers on top of the Nevado Ampato discovered her body, encased in ice and preserved by the freezing temperatures on the 6000 metre peak.
There's a short compulsory guided tour, which includes a beautifully-shot 20 minute film about how Juanita was unearthed, and culminates with a peak at the Ice Maiden herself – or what remains of her.
Although photos are not permitted within the galleries, a visit is definitely worthwhile.
Plaza de Armas
Arequipa's main plaza is living, breathing museum of the city's sillar architecture.  Flanked with impressive colonnaded balconies on three sides (the fourth is occupied by the city's massive cathedral), scattered with tall palm trees and with an attractive fountain at its core, Arequipa's Plaza de Armas serves as the central hub for all activity within the city.
It's a great place for people watching, relaxing in the sunshine (which, incidentally, Arequipa has in bucket-loads), grabbing a coffee or a snack at one of the local cafes, or – if you time it right – witnessing the city's annual Volkswagen convention.
Mundo Alpaca
If you want to learn all about how that Alpaca jumper you're wearing came into being, then you need to pay Mundo Alpaca a visit.  It's a modern, part open-air museum that illustrates and explains the processes of selecting and sorting wool, carding, yarn twisting and dying using plants.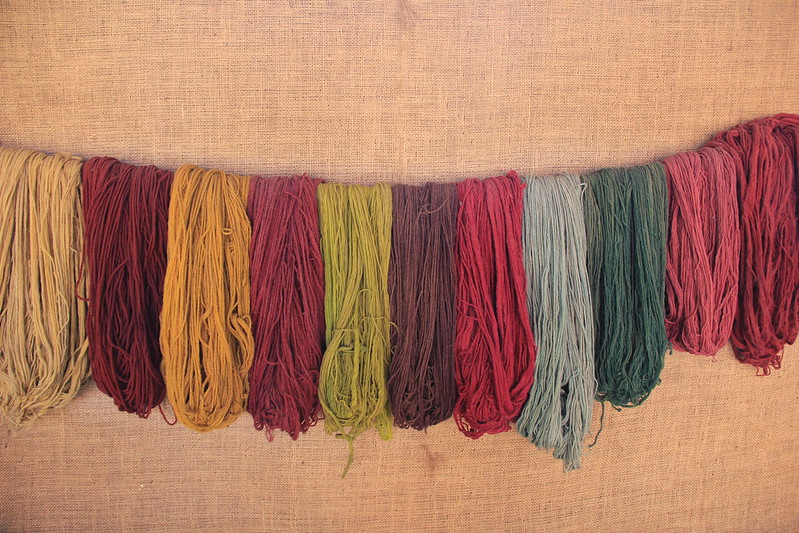 Several traditionally-dressed women demonstrate the weaving of designs on to a backstrap loom, and on another level of the museum are machines that, in the modern age, perform the same tasks.
There is also a cafe, shop and art gallery on site, along with a few alpacas and llamas grazing in the garden.
Plaza San Francisco
Arequipa's smaller, more peaceful plaza, Plaza San Francisco is home to the Iglesia de San Francisco, as well as an attractive garden, and is surrounded by boutique shops, restaurants and bars.
Yuanahuara
The peaceful neighbourhood of Yuanahuara makes a pleasant excursion from central Arequipa, and can be reached easily on foot by heading west on Avenida Puente Grau.  There's an attractive 18th century church, the Iglesia San Juan Bautista, a small plaza, plentiful ice-cream vendors selling queso helado (yup, that's cheese ice-cream!) and a spectacular mirador (viewpoint) from where you can gaze down on to Arequipa and El Misti.
Wandering through Arequipa's historical streets
In the year 2000 the city's central core earned a well-deserved Unesco World Heritage listing, supporting the fact that much of the beauty of Arequipa can be seen by simply taking an aimless wander through the city's streets.
Arequipa's Top Eats (and drinks)
Zig Zag Restaurant
Zig Zag is located in a lovely old building with a cast iron spiral staircase, and overlooks the Plaza San Fransciso.  It came highly-rated in our guidebook, was Trip Advisor's number one restaurant choice in Arequipa, and had received rave reviews from other travel bloggers, so this was the location I chose for my birthday meal.  With a relaxed and friendly ambience, delicious food and superb service, I cannot recommend this place enough.
Cafe Fez-Istanbul
Falafels are the main draw here, served in a crepe or a sandwich. Although this has the appearance of a trendy resto-bar, the food is cheap and tasty and the portions are huge, so it's a great choice if you're on a budget but still want to eat out.
Crepisimo
As the name suggests, you'll find mainly crepes on the menu (as well as few tasty salads and sandwiches), but they are offered with a choice of over 100 different types of filling.  Crepisimo is located in an old colonial building on the same road as Santa Catalina Monastery, it's got a lovely relaxed ambience reminiscent of a Parisian cafe and serves some of the best coffee in town.
Hatunpa
You may find yourselves involuntarily sharing dinner and conversation with your fellow travellers here as you squeeze yourselves on to one of the restaurant's four (yes this place is tiny!) tables. You'll also notice that the common garden spud is the star ingredient of all the dishes on the menu. But don't let this discourage you; the Peruvian's know how to spice up their numerous varieties of potato with imaginative sauces and toppings.
India
Hidden away on Calle Bolivar at the northern end of central Arequipa, this is another fantastic place to eat if you're travelling on a budget. The decor is simple and completely belies the quality of the food served there. It's run by a couple of friendly Indian gentlemen who will immediately make you feel welcome as soon as you enter, and there's a wide vegetarian selection. The only drawback is that there's no tandoori oven, so no naan, but as someone who always goes for the healthy options, that didn't bother me one bit.
Cafe Art Montreal
Located within a labyrinth of colonial-age bodegas on Ugarte, Cafe Art Montreal is – in my opinion – one of the best late night drinking haunts in the city. Think dark, intimate and smoky and you'll have a fairly good picture of one of Arequipa's most popular student hang-outs, and its live music offerings are as eclectic as its clientele.
Arequipa Sleeps (and where to book)
Budget
The Flying Dog Hostel, Calle Melgar 116
Situated within an old (and bright yellow!) colonial building and around a central courtyard and water fountain, The Flying Dog hostel offers private and dorm rooms and one of the best complimentary breakfasts in the whole of Peru.  Book here through Booking.com.
Park Hostel, Deán Valdivia 238A
Located in the modern district of central Arequipa (right by the mercado) but only a few blocks from the Plaza de Armas, Park hostel is a fantastic bargain within the city.  A double room with private bathroom, complimentary breakfast, and a roof terrace offering spectacular views of El Misti will set you back just £16.  Book here through Booking.com
Boutique
Los Tambos, Puente Bolognesi 129
Rated the number one hotel in Arequipa on Trip Advisor, Los Tambos is hard to fault.  It's located just a stone's throw from the Plaza de Armas, has comfortable rooms, an amazing complimentary breakfast, and two roof terraces offering views of the cathedral and El Misti.  Also on offer at Los Tambos are complimentary arrival and departure transfers (minimum two-night stay applies) and an on-site tour desk.  Book here with Yonderbound, where you can also view the Trip Advisor reviews without leaving the site.
QP Hotels Arequipa, Calle Villalba 305
Located on a quiet street in the heart of Arequipa's historic district and literally steps from the beautiful Santa Catalina Monastery, this stunning hotel is built entirely from white volcanic rock.  Rooms have exposed walls, modern furnishings, and some even have a hot tub!  Roof terrace and breakfast included.  Book here with Yonderbound.
High End
Casa Andina, Calle Ugarte 403
Reminiscent of a living, breathing museum in the heart of Arequipa's historic district, you can't get much more authentic than the luxurious, traditionally decorated Casa Andina, a unique 18th century colonial mansion made of the local volcanic stone, sillar.   Just take one look at the photographs and you'll want to be there already.  It goes without saying that for this price breakfast is included, as well as a roof terrace with views of the cathedral and El Misti.  Book here (or just drawl over the pictures!) with Yonderbound.
***
**Some of the links in this post are affiliate links.  All this means is that if you book one of the hostels or hotels I have recommended in this post, through the links I have provided, I will earn a small commission as a result but the cost to you will remain exactly the same**
If you like this article, please follow along on Facebook, Twitter, or Google+ or you can look me up on Instagram or Pinterest too!
This is part of the #SundayTraveler link-up, hosted by Chasing The Donkey, Pack Me To, A Southern Gypsy, The Fairytale Traveler, and Ice Cream and Permafrost.